by Australian Clairvoyant Madeline Rose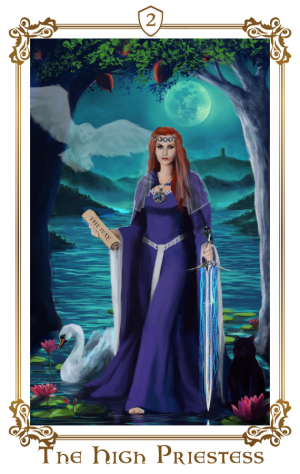 Clairvoyant Reader, Accurate Psychic Clairvoyant Readings, Australia, Sydney
Accurate Psychic Clairvoyant Readings

 

For readings on Love and Relationships, Future Predictions, or if you'd like to connect with a lost loved one (including a lost, missing or passed over pet), please do not hesitate to call.
For immediate Insightful Accurate Psychic Clairvoyant Readings by Clairvoyant Reader Madeline Rose you may call on:
0450047001
If my phone is out of reception range, you will hear a message stating that. Under such circumstances, it's best to send me an email as I will not be able to receive texts either if I am out of range.
For more information about me, please click here.
Accurate Psychic Clairvoyant Readings in Sydney and Wollongong, Australia. It is best to make your booking ahead of time to make sure that I am available. If you are using a laptop or desktop computer, you may make your payment via Paypal by using the options provided on the Paypal button in the column to the right here in the first section of the site. –>
Rates are:
Psychic Phone Reading:
20 minutes – $50
30 minutes – $75
45 minutes – $100  (Best value)
60 minutes – $150
Write to me via the contact form on the Contact page.
Or if you would like to have a Skype Reading with me, you can connect with me at:
insightandvision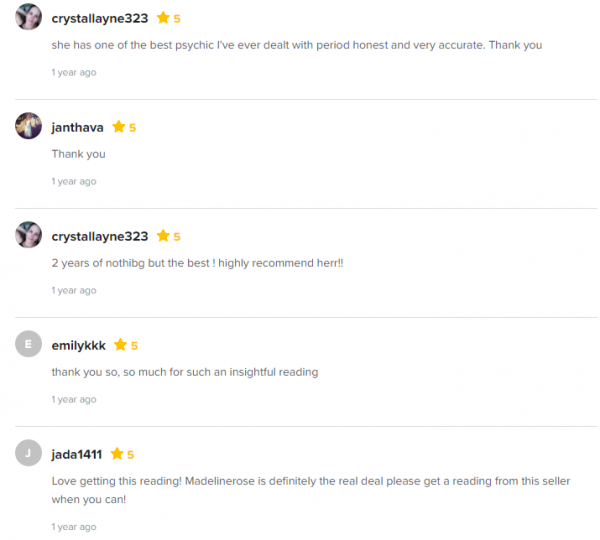 I have many happy clients on various American sites where I work. Via those sites, I do email readings. I don't get to meet any of my clients – it's all done over the internet. On various pages of my website you can see images of the reviews left for me by clients on one of those sites. The image above is one of them.
For more reviews, please click here.
.
Coming Soon: Free DIY Tarot Readings
My artist and I are creating our own tarot deck together. We're finished creating the Major Arcana, the suit of Coins, the suit of Wands, and are now working on the suit of Cups. When all cards have been completed, you'll be able to do a quick reading for yourself by clicking here. So stay tuned.
.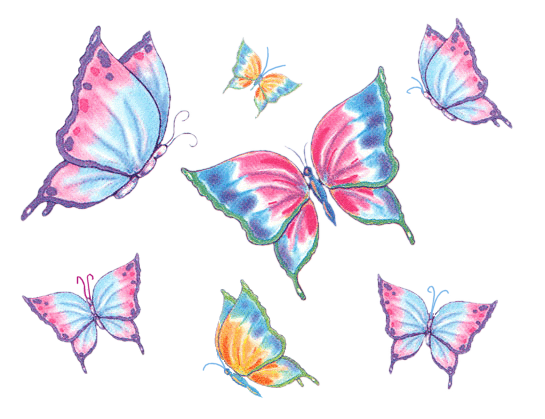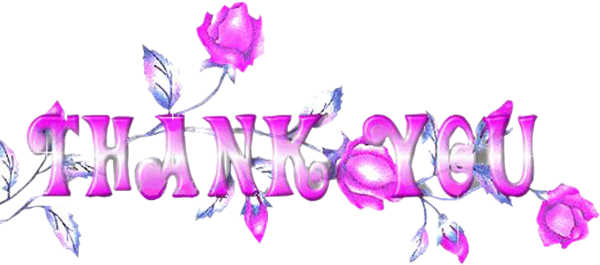 @}-;-'-
For lots of great articles to help you develop a loving relationship, please click here. You'll be taken to the blog of the foundation that I have founded which aims to assist people who are in violent relationships to leave. If the site does not come up, please use a browser other than Chrome to view it.
-'-;-{@