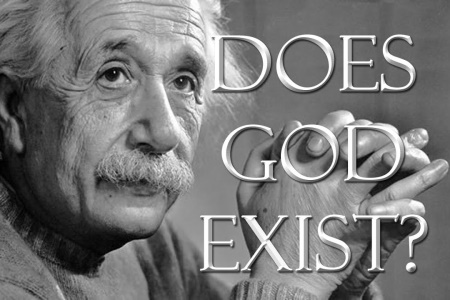 Einstein's View of God
What was Einstein's View of God, one might ask. Well, when Einstein gave lectures at U.S. universities, the question that the students asked him most was: "Do you believe in God?". He always answered: "I believe in the God of Spinoza !"
Baruch de Spinoza was a Dutch philosopher who was considered one of the great rationalists of 17th century philosophy, along with Descartes. According to Spinoza, God would say:
Prayer
"Stop praying. I want you to go out into the world and enjoy your life. I want you to sing, have fun and enjoy everything I've made for you.
"Stop going into those dark, cold temples that you built yourself and saying they are my house. My house is in the mountains, in the woods, rivers, lakes, beaches. That's where I live and there I express my love for you.
Blame
"Stop blaming me for your miserable life; I never told you there was anything wrong with you or that you were a sinner, or that your sexuality was a bad thing. Sex is a gift I have given you and with which you can express your love, your ecstasy, your joy. Therefore, don't blame me for everything that others taught you to believe.
Books
"Stop reading alleged sacred scriptures that have nothing to do with me. If you can't read me in a sunrise, in a landscape, in the look of your friends, in your son's and daughter's eyes – you will find me in no book!
"Stop asking me, 'Will you tell me how to do my job?' Stop being so scared of me. I do not judge you or criticise you, nor get angry or bothered. I am pure love.
Forgiveness
"Stop asking for forgiveness, there's nothing to forgive. If I made you, I filled you with passions, limitations, pleasures, feelings, needs, inconsistencies, and best of all, free will. Why would I blame you if you respond to something I put in you? How could I punish you for being the way you are if I'm the one who made you? Do you think I could create a place to burn all my children who behave badly for the rest of eternity? What kind of god would do that?
[If indeed a place like that exists, God did not create it. It would be a void that has an absence of love – a place where evil is free to exist. Madeline].
Respect
"Respect your peers, and don't give what you don't want for yourself. All I ask is that you pay attention in your life—alertness is your guide.
You Are Creators
"My beloved, this life is not a test, not a step on the way, not a rehearsal, not a prelude to paradise. This life is the only thing here and now—and it is all you need.
"I have set you absolutely free, no prizes or punishments, no sins or virtues, no one carries a marker, no one keeps a record. You are absolutely free to create in your life. It's you who creates heaven or hell.
Live Now
"Live as if there is nothing beyond this life, as if this is your only chance to enjoy, to love, to exist. Then you will have enjoyed the opportunity that I gave you. There is an afterlife, rest assured that I won't ask if you behaved right or wrong, I'll ask, 'Did you like it? Did you have fun? What did you enjoy the most? What did you learn?
Believe in You
"Stop believing in me; believing is assuming, guessing, imagining. I don't want you to believe in me, I want you to believe in you. I want you to feel me in you when you kiss your beloved. Or, when you tuck in your little girl. Or, when you caress your dog, when you bathe in the sea.
Express Your Joy
"Stop praising me. What kind of egomaniac God do you think I am? I'm bored with being praised. I'm tired of being thanked. Feeling grateful? Prove it by taking care of yourself, your health, your relationships, the world. Express your joy! That's the way to praise me.
Wonderful World
"Stop complicating things and repeating as a parrot what you've been taught about me. Why do you need more miracles? Why do you need so many explanations?
"The only thing for sure is that you are here, that you are alive, that this world is full of wonders."
So, there you have it! This was Einstein's View of God, and whilst I don't agree with everything that he believes in, there were some truly wonderful points to take note of here. His was a perspective that freed him, not one that enslaved him.
Thanks for reading,
Psychic Madeline Rose

@}-;-'–
.
Here's a site where you'll find my writings.
My novel, The Bravehearts of Belgrave High is now published. I have completed the first in a series of novels that I wrote for teens. It is the courageous story of a young girl growing up in a home filled with domestic violence. She also has to endure a schoolyard and neighbourhood full of bullies. We read how she maneuvres her way through such a difficult situation. Plus, how she grows because of it, among other themes in the novel.
The desired outcome for young readers is that they will be inspired to treasure their unique differences. If they don't fit in with the system or with those around them, then they should realise that it's quite okay not to fit in.
My first novel was written to help raise funds for the private foundation that I established, which might later become a charity. Click here if you'd like to be taken to the site where you can purchase this novel. If you cannot see the site, use a browser other than Chrome.
-'-;-{@
If you'd like to meet someone special for a long term relationship, there's a new Australian match-making service starting very shortly. Keep your eye out for when it is ready to launch. Here's the link: LoveHonourandRespect.Me
@}-;-'-